LEARN IT
Learn How to Weld With JFLF Welding Books, DVDs and Technical Papers
Knowledge that is developed through welding education is the most important welding tool you'll ever own! Whether you're a beginning welder or approaching expert status, a well-rounded welding education is key to honing your craft. Arc welding is a dynamic field in which continued learning is essential to keeping a pulse on evolving techniques and standards. Even professional welders enhance their skills by staying up-to-date on new trends and methods.
Since 1939, we've been the premier publisher of welding books and technical papers that feature the most comprehensive, current arc welding information and methods. We continue the tradition today by offering easy to follow educational tools anyone can utilize, regardless of skill set. Our large selection of affordable welding books, arc welding tutorial DVDs, fun welding project kits and design aids provide clear, step-by-step navigation. Because welding is so dynamic, many welders invest in curating a personal collection of educational materials for convenient reference as they continue to learn arc welding.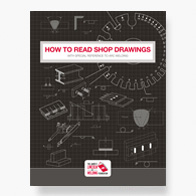 Browse our Library of Welding Books

Our collection of welding books offer a variety of fun welding projects that are affordable, easy-to-follow and designed to inspire students to learn how to weld.
---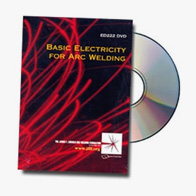 Our professionally produced, easy-to-follow DVDs teach welding through arc welding tutorials that feature the most innovative arc welding techniques, tips and other practical information about metalwork.
---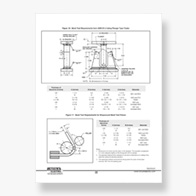 Download Technical Papers on Welding Innovation

Download our technical papers to learn arc welding safe practices as well as innovative welding methods. Many of the articles are award-winning papers from our professional welding awards program.
---
SUBMIT YOUR PROJECT
to our Awards Program
Books
DVDs
Technical Papers
SUPPORT OUR MISSION
to promote the art and science of arc welding
JFLF is a nonprofit 501(c)(3), tax-exempt charitable organization dedicated to advancing the field of arc welding through education. When you contribute to our organization, you are not only advancing information and best practices in arc welding, but sparking the creativity that resides within enthusiasts of all skill levels.