BUILD IT
Learn to Weld with JFLF Welding Project Kits
The best way to improve your skills is to start building! Although, in the beginning, it may seem intimidating to learn how to weld, our welding project kits provide clear, step-by-step guides that provide everything you need to get started without having to invest a lot of time and money into procuring materials. Building from a template is an easy way to get practical hands-on training, gather experience and expand your welding education. Our welding project kits make learning an enjoyable and accessible process.
As your confidence grows, you'll notice you'll want to tackle bigger and more advanced welding projects. Whether you're welding for fun or are thinking about welding as a career, we have inexpensive, high-quality welding project kits and design aids to support welding education and challenge all skill levels.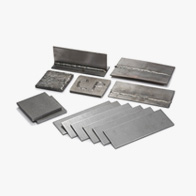 We have a variety of welding project kits that are affordable, easy to follow and which make learning how to weld fun.
---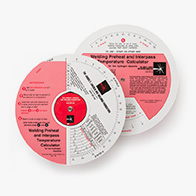 Design Aids That Make Learning How to Weld Easier

Our design aids and tools can be used to help you calculate settings for various welding projects of all skill levels and will help you get the job done by saving lots of time and guesswork in searching for answers. Our guides will help ensure you are completing your welding project in the most cost-effective, safest way possible.
---
SUBMIT YOUR PROJECT
to our Awards Program
Project Kits
Design Aids
Technical Papers
SUPPORT OUR MISSION
to promote the art and science of arc welding
JFLF is a nonprofit 501(c)(3), tax-exempt charitable organization dedicated to advancing the field of arc welding through education. When you contribute to our organization, you are not only advancing information and best practices in arc welding, but sparking the creativity that resides within enthusiasts of all skill levels.